Manage by Navigator¶
The Manage by Navigator pages gives an administrator the possibility to manage the permission set with the help of the navigator menu.
At the top of each page is a general group for the current permission set. Under that is a list that contains all pages in the navigator under a chosen node. At the top level the list contains all pages available in Aurena.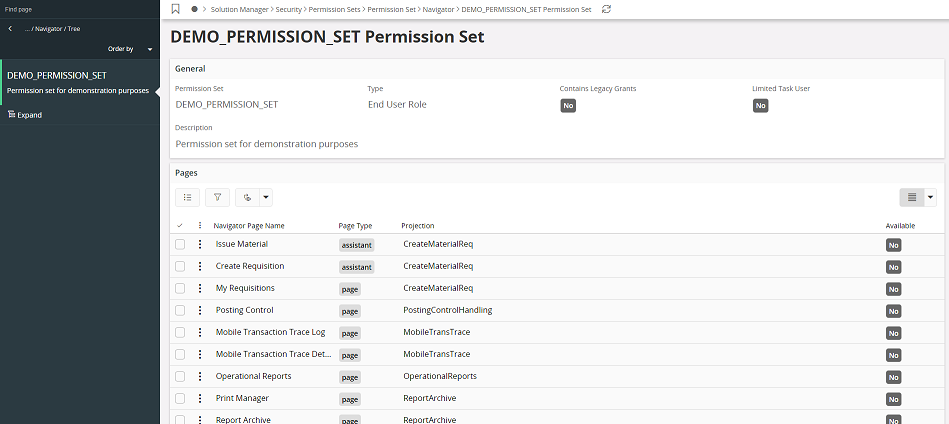 Clicking on expand makes two nodes appear. One is for the Aurena main application, the other for the business to business application. Since most projections are specified only for one or the other the navigator menu will look different.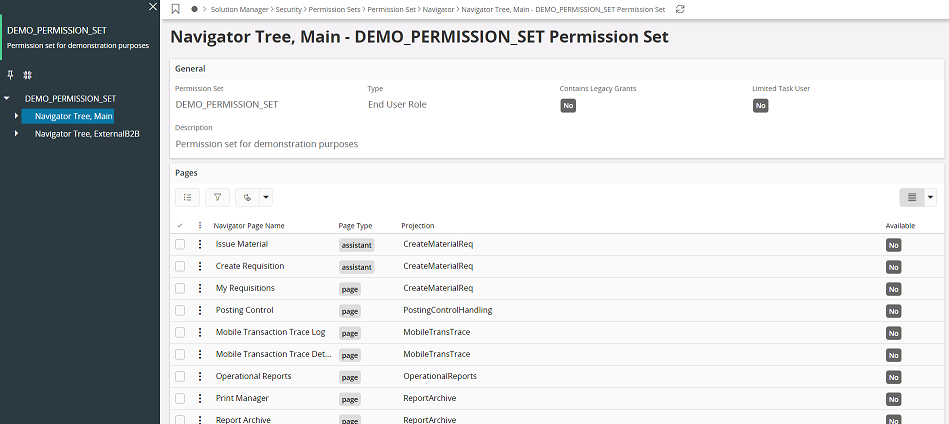 By expanding nodes the user can navigate just as in the navigator menu. For each node the list of pages shows all pages under that node, including all pages under eventual child nodes. Whether a page is available, granted the current permission set, is shown by the Available badge.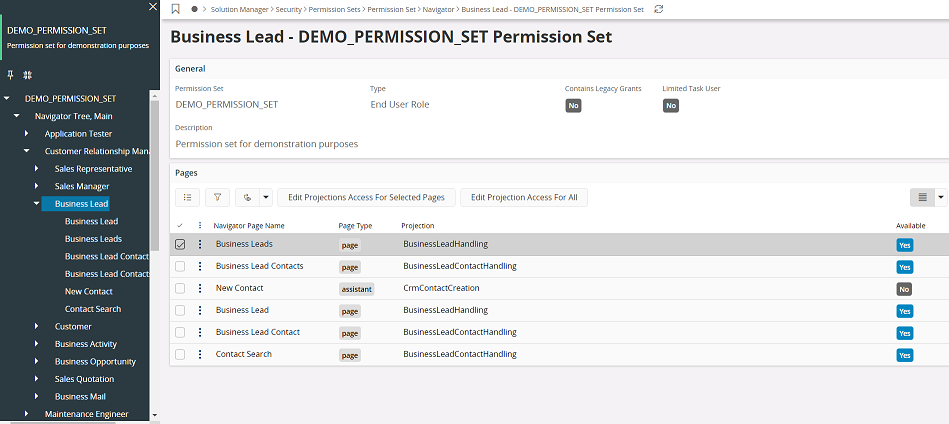 In the list of pages two commands are available, Edit Projection Access For Selected Pages and Edit Projection Access For All. The later will select all pages, also those that eventually are not shown in the list from the start due to many records, into the assistant that will open for both of the commands.
The assistant shows a list of all projections that have pages under the chosen navigator node. The user can set a new access level that will be in affect when clicking Ok. The list of pages contains all pages pertaining to the projections. These pages could be in other places in the navigator, or not in the navigator at all (just as this assistant that is only reachable by command buttons). There are badges showing if the pages are available now and what will be the availability after pressing ok.