Analysis Models - Data Source Export and Import¶
General¶
Data Sources can be moved between environments by exporting them as an XML definition, and importing the XML defintion into a new/Production environment.
This enables a data source to be created in a Development enviornment, signed off, and easily, without mistakes migrated through Test and to Produciton environments.
Exporting a Data Source¶
To export a Data Source navigate to to the Data Source Details Page and Click on Export Data Source. This will save an XML definition of the Data Source to the local drive.

Importing a Data Source¶
To Import a Data Source navigate to the Data Source Page and click on Import Data Source

An Assistant will open whereby you can Browse to / drag and drop the XML Definition of the Data Source.
Click Next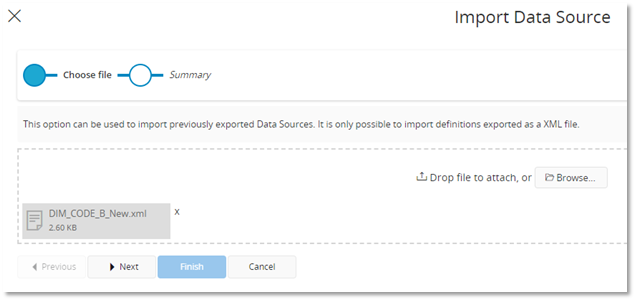 This Summary page will show the successful import of the Data Source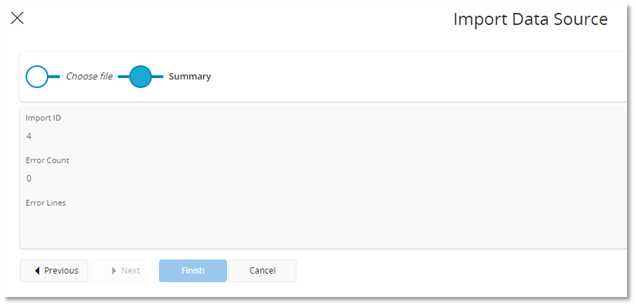 Filter the Data Source Page for the new Data Source to show the newly imported Data Source