Message Archiving¶
Message Archive in IFS Connect is a set of tables for archived messages. System administrators could use message archiving functionality to move processed and older application messages to the Message Archive for future reference.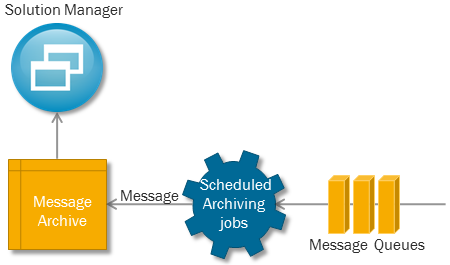 Application Messages for background processing are saved in Message Queues by default. Once those messages are processed and finished, it will be inefficient to keep them in the Message Queues. The message archiving functionality provides a way to move those processed messages from Message Queues to Message Archive.
Messages are moved to the archive according to the parameters defined in the special archiving job. Read more about how to setup Message Archiving.