Meta Data¶
This section presents the metadata model of an Information Source in Business Reporting & Analysis services from a programmers perspective. It is necessary to have some knowledge about the metadata model and what it contains and also how the model is represented in the metadata specific INS files.
Concepts¶
The overview of the general metadata model for an Information Source looks like this: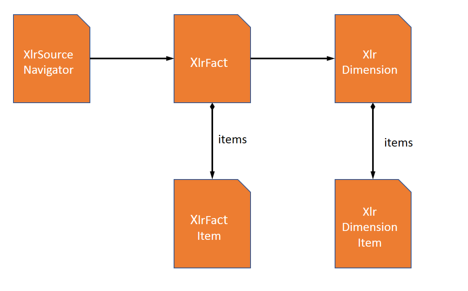 For more information about the model and general concepts, please refer to About Information Source Metadata Model.