User Interfaces¶
At IFS we take great pride in making sure our user interfaces are well adapted to the task, the role, as well as the environment of the user. As a result, we have multiple user interfaces, each of them tailored to specific use case scenarios. A wide range of aspects are considered when we make a user interface. Just to mention a few aspects we look at in the design process:
Design (what you see)
Ergonomics (how you interact)
Productivity (how to get things done faster)
Collaboration (how to interact with colleagues)
IT agility (making the application available easily)
In addition to the standard user interfaces the openness of the IFS Service-Oriented Component Architecture makes it easy to create and integrate other interfaces.
The landing page is the entry point to the user interfaces in IFS Cloud.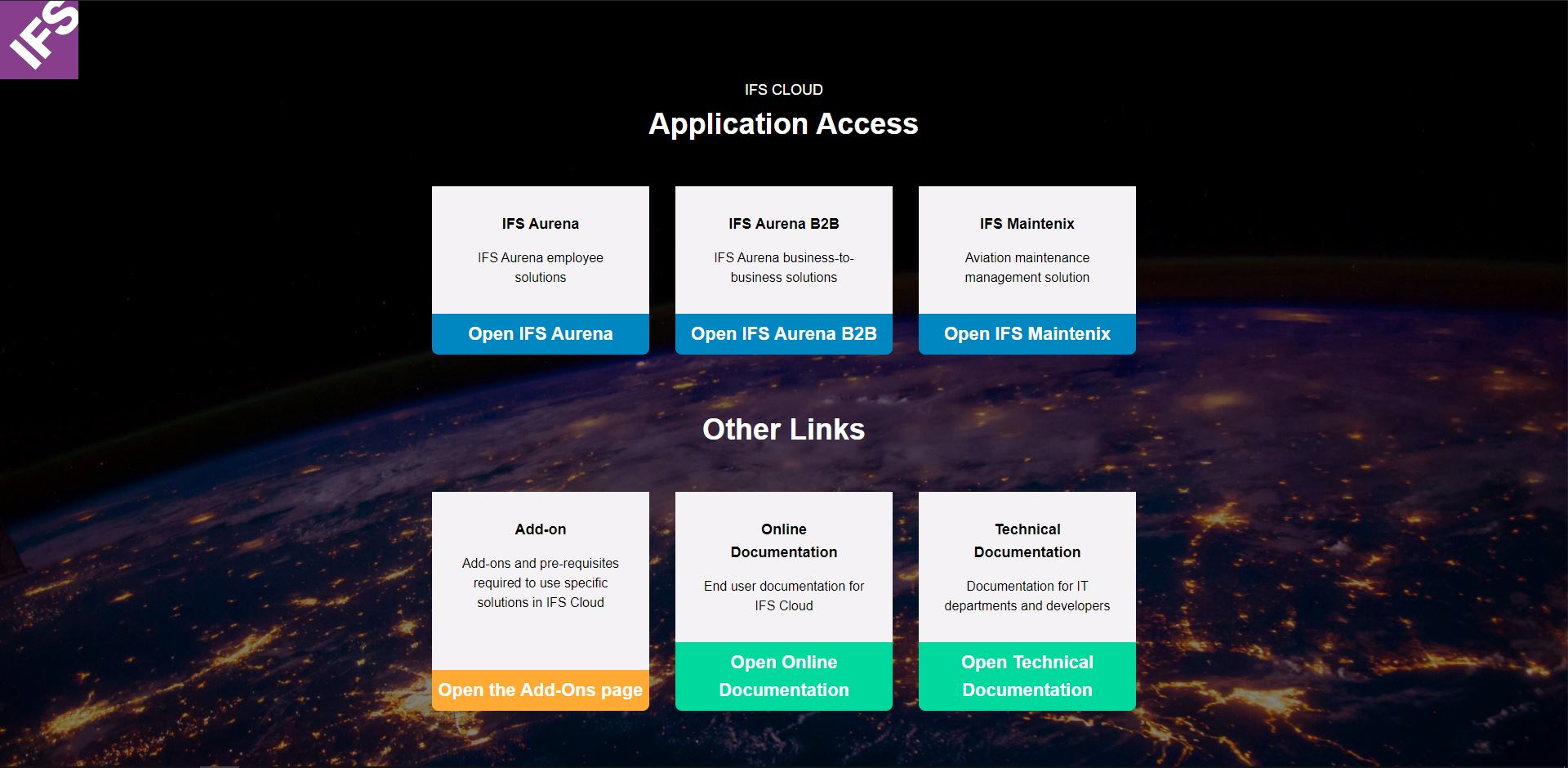 The landing page is accessed via an URL like https://<FQDN>:<port> (e.g. https://server101.corpnet.ifsworld.com:48080/).
IFS Aurena¶
IFS Aurena is the browser based user interface for employees as well as business-to-business users. IFS Aurena provides an intuitive, effective, and highly productive user interface for IFS Cloud. It also provides platform independency, responsiveness to screen size and orientation, as well as range of new visual controls and design patterns. All contributing to a great user experience.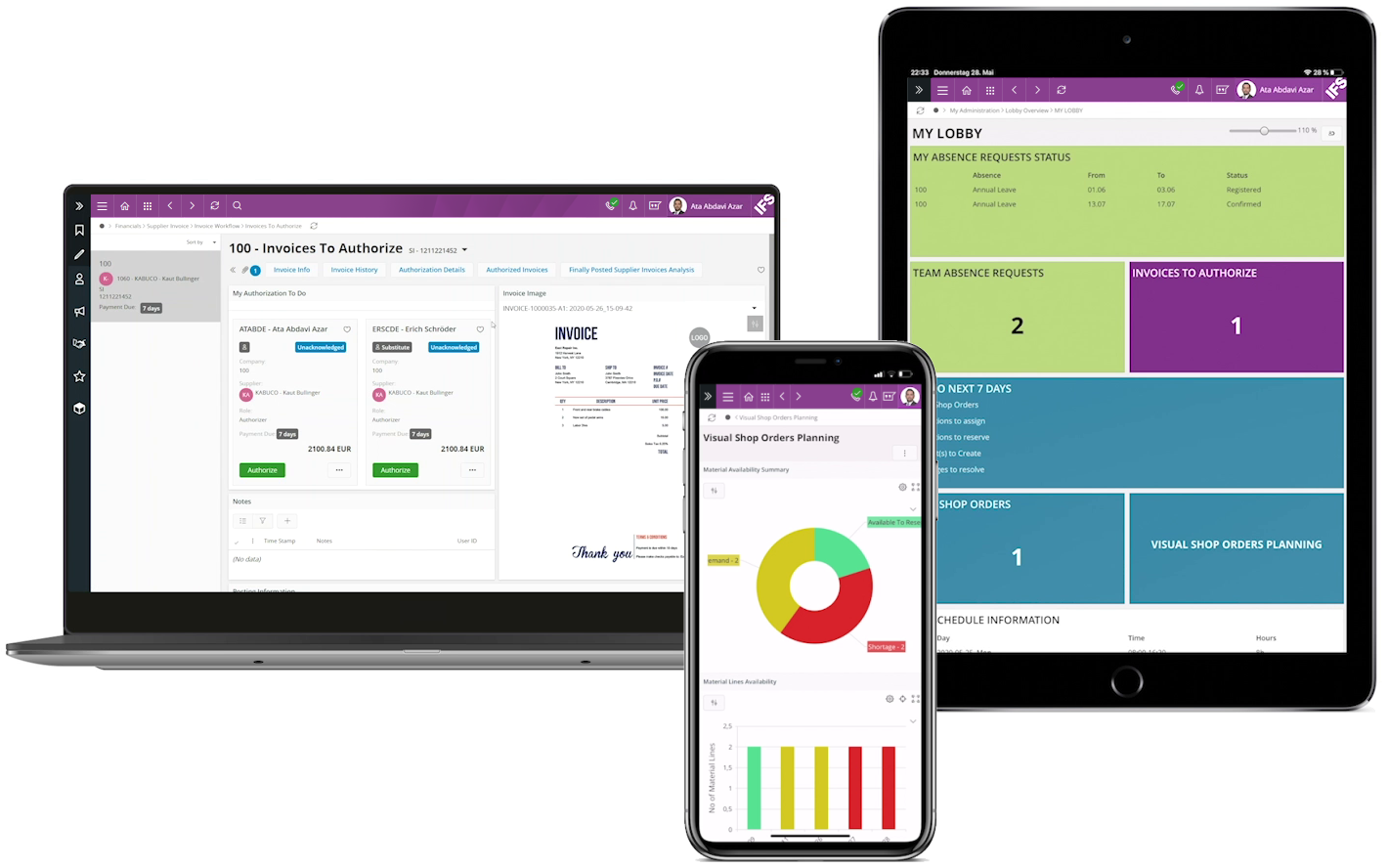 IFS Mobile Clients¶
In addition to the IFS Aurena browser based user interface that also works on mobile devices IFS provides a set of task and role specific IFS Aurena Native mobile apps for various use case scenarios. These apps provide a user interface specifically designed for mobile use and quite often adds support for offline usage as well.