PDF Inserts¶
Report PDF insert¶
PDF files can be inserted at the start, on every second page, or at the end of a generated operational report. PDF files that are expected to be inserted must be imported via the Solution Manager.
To import files, click Add File, in the dialog that opens either browse for the respective file or drag and drop. Finally click Import.
To export files select a record and click Export File.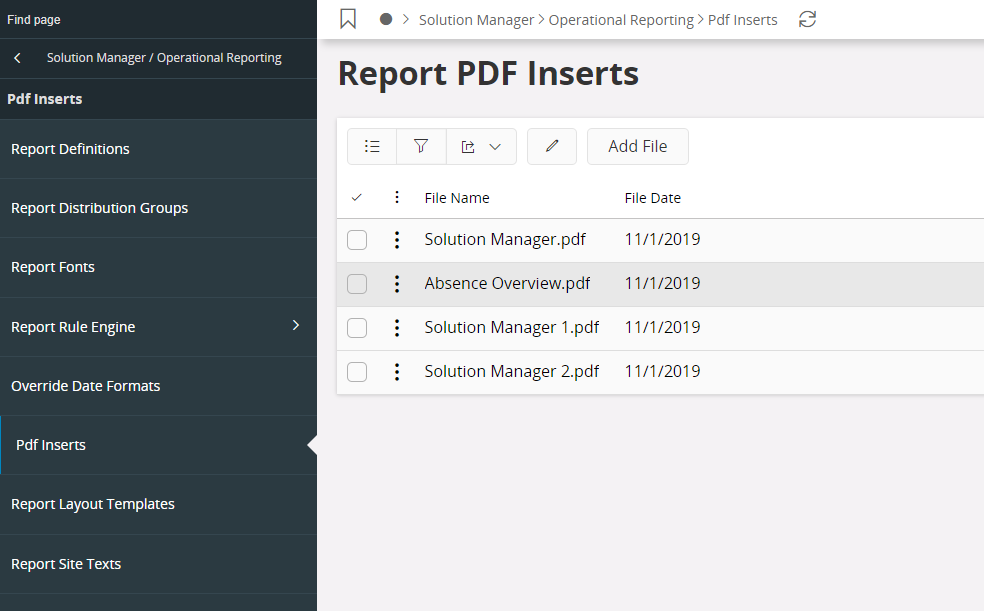 The file names of the PDFs have to be matched with the setup of the Rule Engine action called "Insert PDF"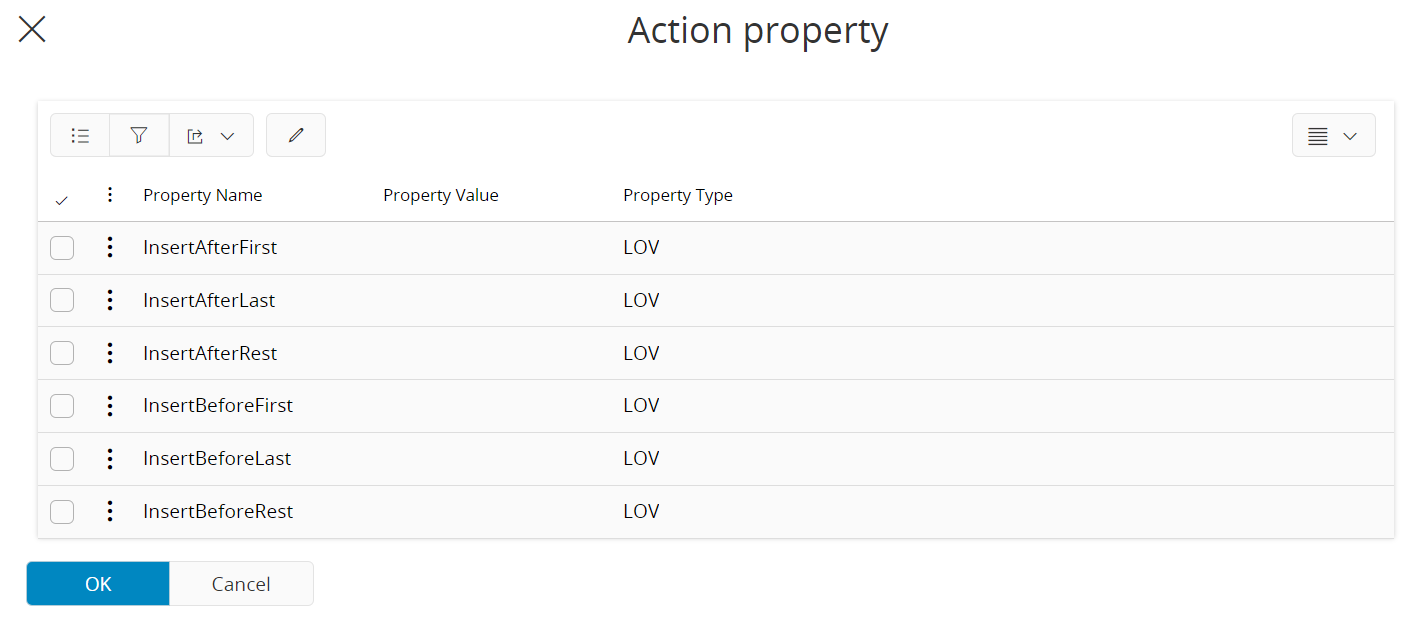 Note: When you insert multiple PDFs, please note that the priority is given according to action ordinal. In that case, the previous PDF will be overwritten by the latest one which will result in executing only one PDF after executing all available actions.